Chevrolet Brake Service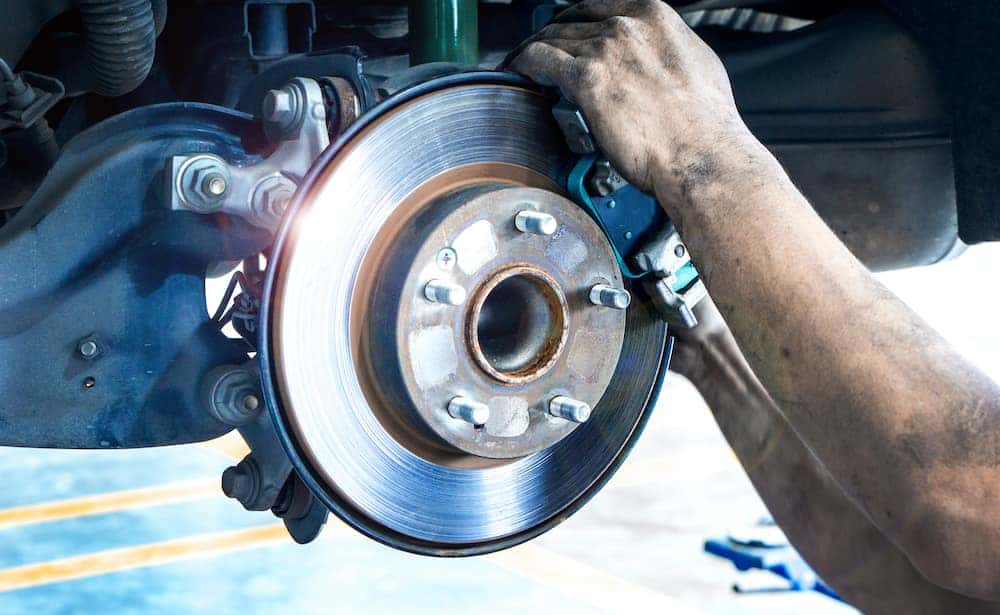 Is your Chevrolet due for a brake check? Have no fear, our Lakewood area Service Center is here to help.
Our service experts at our Chevrolet Service Center pride themselves on serving Chevrolet owners with exceptional service. Our service center is stocked with all that your Chevrolet needs to keep it running smoothly. Whether your vehicle needs routine maintenance, like a brake inspection, or a more extensive repair, like a full brake replacement. you can put it all into the trustworthy hands of our technicians at our Chevrolet Service Center.
How To Know When Brake Pads Need Replacing
It is important to be aware of the warning sign of your Chevrolet needing a brake pad replacement. When you hear squealing, screeching, grinding or squeaking when brakes are activated, you should definitely contact our experts at our Chevrolet Service Center in Lakewood and together decide if scheduling an appointment is the best course of action. It is not uncommon to notice vibrations in the steering wheel or the sudden smell of a burning fragrance if your Chevrolet brakes need to be replaced.
Schedule Chevy Service Near Lakewood Today!
Our team of experts is excited to service your Chevy and maintain its best possible performance for it's drivers around the Lakewood area. Ready to schedule a service appointment? Contact our dealership today or schedule an appointment online.
When it comes to convenience, Emich Chevrolet strives to provide Lakewood area drivers with a truly modern and trustworthy experience. Choose Emich Chevrolet for all your vehicle's service needs!