Chevrolet Lease Return Process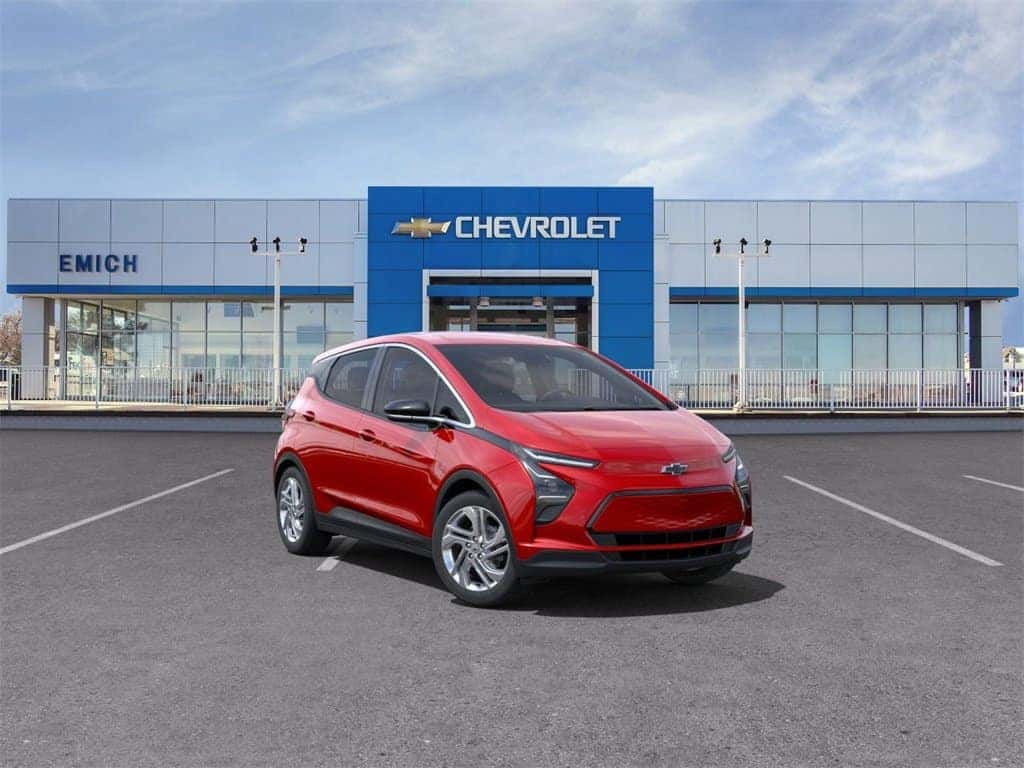 If your Chevrolet lease is coming to an end, Emich Chevrolet dealership is here to help. Our Lakewood dealership is focused on making the lease return process as quick and easy as possible, allowing you to take the next step in your automotive journey.
Chevrolet Lease Return in Lakewood, CO
If you are nearing the end of your lease, there are a few options you have to consider. Our team can help you work through where to go following your current lease:
Purchase Your Leased Chevrolet
If you would like to continue driving your leased Chevrolet, that is certainly an option. If you don't want to part with the vehicle that has been with you through daily commutes, leisure trips, spontaneous adventures and more, simply purchase your Chevrolet following the end of the lease.
Our dealership can make the transition from lease to ownership as hassle-free and seamless as possible, giving you the opportunity to continue driving the perfect Chevy for you.
Return Your Leased Chevrolet and Get a New One
If you would like to move onto another Chevrolet following your current lease, our Lakewood dealership has plenty of choices to offer in our new Chevrolet inventory. If you'd like to upgrade your trim level, opt for a more recent model year, or try out a different Chevy altogether, the world is your oyster at Emich Chevrolet.
Whether you opt for a lease or loan on your next Chevy, you can view the available new vehicle specials we have at our Lakewood dealership.
Return Your Leased Chevrolet
Finally, the last option available is returning your leased Chevrolet and taking time to evaluate your options going forward. Our lease return process is quick and easy, so you can take the time you need to figure out your next move.
Return Your Leased Chevy at Our Lakewood Dealership
If you're looking for a new Chevy to drive after your current lease is up, schedule a test drive with us at our dealership. If you have any questions about the lease return process, be sure to contact us at Emich Chevrolet.