Chevrolet Tire Balance Service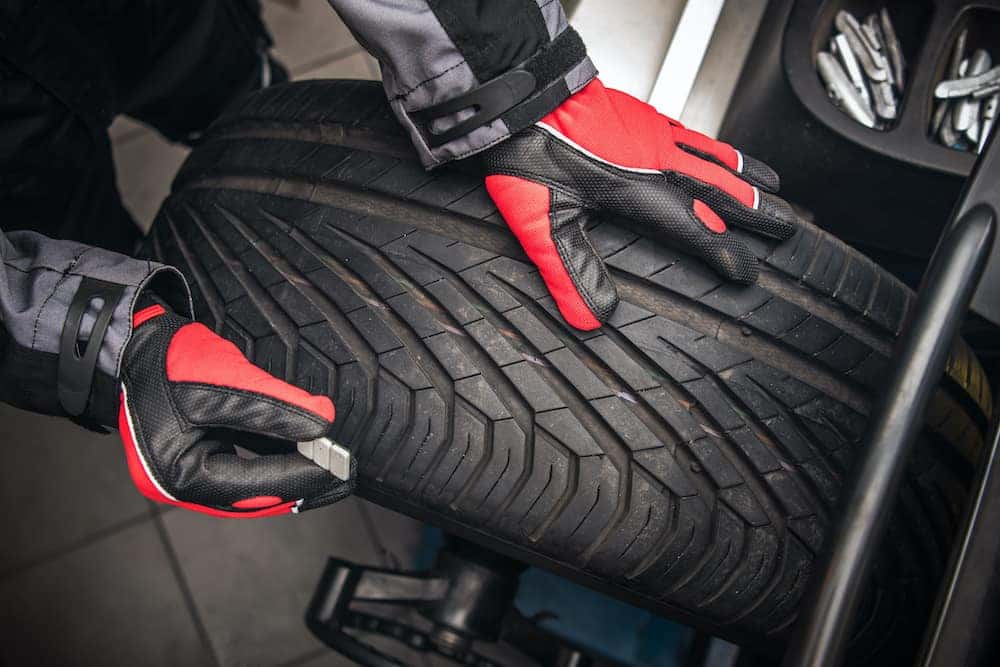 Balancing your Chevrolet's tires contributes to a smoother ride. A tire balance corrects the weight imbalance on your tire and wheel assemblies and allows your tires to wear evenly over time. Schedule any service needed on your Chevrolet with our Service Center near Lakewood today!
Chevrolet Tire Balancing
Tire balancing, or wheel balancing, corrects the uneven distribution of weight in the wheels. When your wheels aren't properly balanced, it can lead to problems such as vibration, excessive tire wear, and even cause damage to the suspension.
While your Chevrolet is receiving a tire balancing service, its tires and wheels are mounted onto a tire balancing machine. The machine spins the tire and wheel assembly to measure the imbalance so that our technician can precisely install the correct tire weights to achieve a properly balanced wheel and tire assembly.
When To Get Your Tires Balanced
The common symptoms of out-of-balance tires are uneven and faster tread wear, poor fuel economy, and vibration in the steering wheel, the floorboard, or the seat that gets worse at faster speeds. When all areas of the wheel-tire unit are as equal in weight as possible, the tire will roll smoothly! Allow our Chevrolet Service Center near Lakewood to remedy all of your tire balance problems.
Where Can I Get My Tires Balanced Near Me?
At our Chevrolet Service Center near Lakewood, we know how important it is to keep your car operating at peak performance through every journey. Your Chevrolet is a superior vehicle, and the certified Chevrolet experts at our service department are determined to keep it that way. Your Chevrolet should receive regular maintenance to ensure that it runs as it's supposed to, and that's why Emich Chevrolet offers service and repair.
If you have any questions or want to schedule a service appointment, don't hesitate to contact us at our Lakewood area Chevrolet dealership today. We look forward to serving you!