Chevrolet Transmission Repair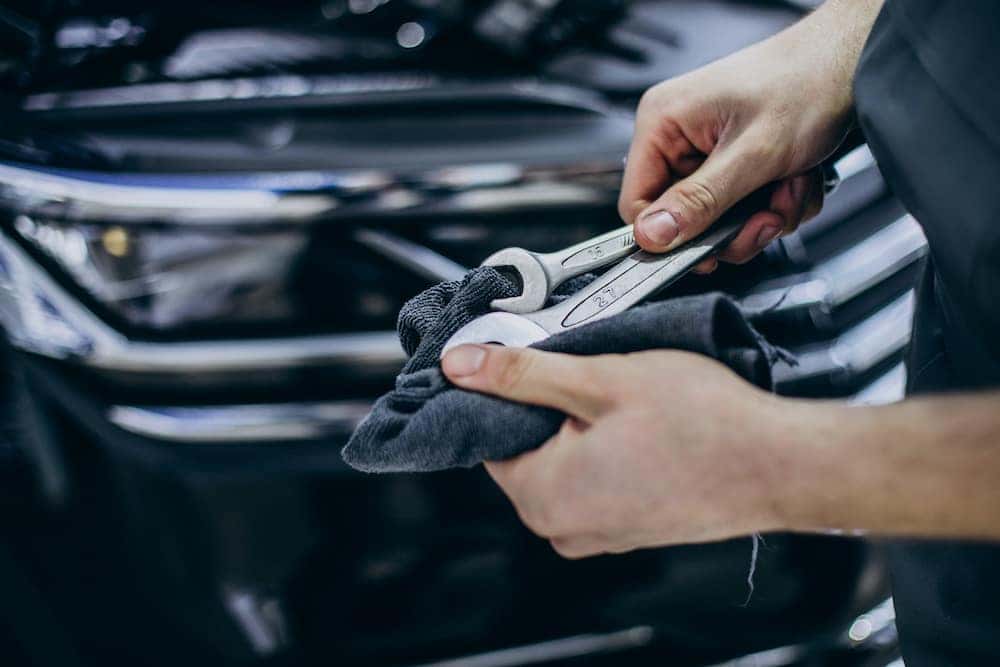 Our Chevrolet service center near Littleton is the premier place to bring your vehicle for high-quality automotive service and repairs. Transmission repair is a vital service for your Chevrolet, as your transmission lets gears shift and distribute power when operating at different speeds.
When Do I Need Transmission Repair?
If you are unsure of when your vehicle's transmission needs to be looked at, our Emich Chevrolet service center is here to help. Routine maintenance is a great way to stay on top of your automotive needs, and our expert service technicians can take a look at your vehicle to make sure everything is squared away.
If you experience any of the following issues, we highly recommend visiting our Chevrolet service center.
Burning Smell
If it smells like something is burning, that may be your transmission. When gears become overheated due to excessive friction, this can result in burnt fluid or parts, which means your transmission is due for service.
DIfficulty Shifting Gears
If your Chevrolet shakes or experiences delays when shifting gears, it is more than likely that your transmission needs attention. In addition to the poor performance aspect, this could prove to be a potential hazard when driving on the road, especially if left unattended.
Unusual noises while shifting gears heavily suggests that there is an issue with the transmission, as well.
Discolored or Leaking Transmission Fluid
Transmission fluid tends to be clear and has a red hue – if your Chevrolet transmission fluid is cloudy, dark or black, there may be some issues with the transmission.
Schedule Chevrolet Transmission Repair Near Littleton
If you need to bring your Chevrolet in for transmission service, be sure to schedule a service appointment at our service center near Littleton. If you have any questions about specific automotive services or repairs our Chevrolet service center offers, be sure to contact us at Emich Chevrolet.