Chevrolet Wheel Alignment Service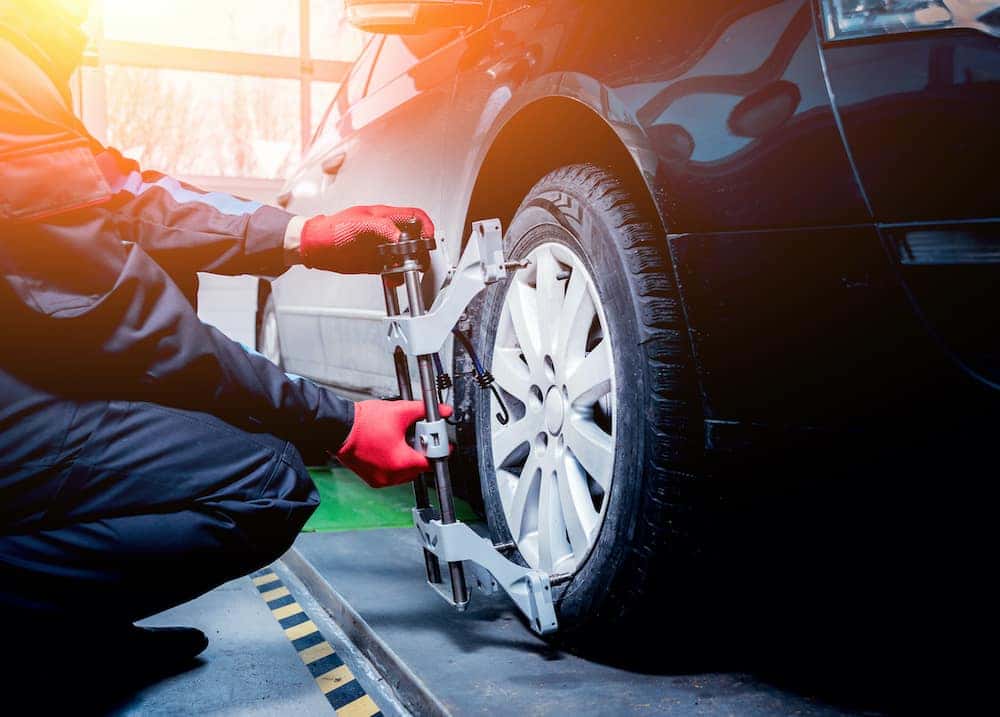 Wheel alignment assures your Chevrolet's tires meet the road at the proper angle. It adjusts the angles of your Chevrolet's wheels to original specs for the best gas mileage, proper road contact, a smooth ride, and the longest tire life, keeping you and all of your beloved passengers safe in your drives.
When To Get Your Chevrolet's Wheels Aligned
You should seek alignment for your Chevrolet when:
You get new tires
You lower or lift your vehicle
Suspension parts affecting tire angles are replaced or adjusted
You've had a fender-bender or a hard impact with a curb or road debris
It's been a year since they were last aligned
You notice uneven tire wear, steering pull, or an off-center steering wheel
Where Can I Get My Wheels Aligned Near Me?
At our Chevrolet Service Center near Lakewood, we know how important it is to keep your car operating at peak performance through every journey. Your Chevrolet is a superior vehicle, and the certified Chevrolet experts at our service department are determined to keep it that way. Your Chevrolet should receive regular maintenance to ensure that it runs as it's supposed to, and that's why Emich Chevrolet offers service and repair.
If you have any questions or want to schedule a service appointment, don't hesitate to contact us at our Lakewood area Chevrolet dealership today. We look forward to serving you!