Chevrolet Wiper Blade Replacement in Lakewood, CO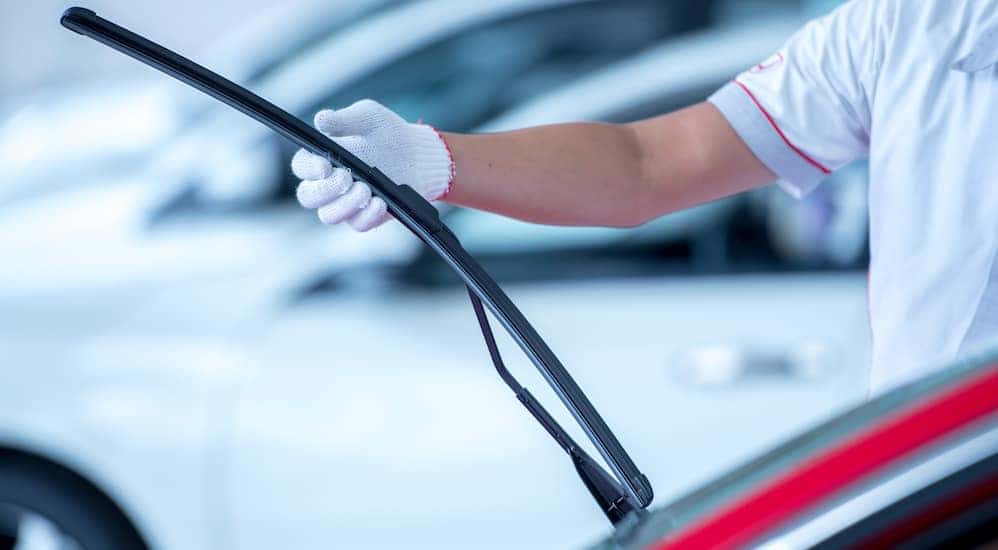 Is your Chevrolet in need of a fresh set of windshield wiper blades? If so, you've come to the ideal spot, as our knowledgeable team of certified technicians here at our Emich Chevrolet parts and service center in Lakewood, CO will gladly help you locate the correct windshield wiper blades for your model. Wiper blade installations can be a bit tedious if you've never done it before, so don't worry, if you're in need of assistance, we can save you the hassle by installing them for you!
How Do I Know When it's Time to Replace my Wiper Blades?
If at any time you notice that your vehicle's wiper blades are showing any of the following signs, it is likely time for you to have them replaced here at our Chevrolet service center.
Worn Down or Unevenly Worn: After continuously rubbing against and removing grit and debris from your windshield, it's completely natural that your wiper blades wear down over time. Unfortunately, if they're wearing unevenly, you'll notice that they're likely no longer effectively doing their job and therefore, would need to be replaced.
Cracked: If the rubber parts of your wiper blades begin to crack, it's an indication that they don't have much life left in them. If this is the case, it's possible that they've dried out due to sun exposure — causing them to drag on your windshield, rather than glide smoothly like they are intended to do.
Split: If the wiper blade is beginning to separate from its base, your wiper blades are at risk of becoming detached from your windshield entirely. This could leave you in a precarious situation for the next time you attempt to use your wipers, as you could end up scratching your windshield or being without an effective set of wiper blades in hazardous weather.
Schedule Service at our Chevrolet Dealer in Lakewood, CO
Looking to hear more about our windshield wiper blade selection? Would you like to order a new set of windshield wipers online or stop by our service center to have us install a new set for you? If so, please feel free to schedule a service appointment for a time and date that is convenient for you or simply contact us online or visit us in person here at Emich Chevrolet!
We're located near Littleton and Centennial at 2033 South Wadsworth in Lakewood, CO and our service department is open from 7 a.m. – 6 p.m. Monday through Friday and 8 a.m. – 4 p.m. on Saturday!