Transmission Repair and Service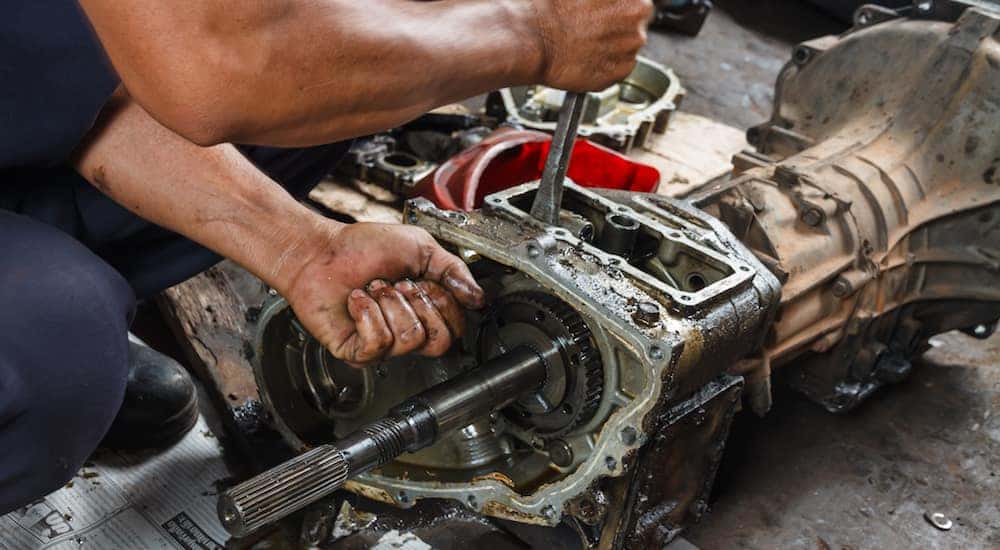 Is your Chevrolet coupe, sedan, SUV, or truck in need of a transmission repair or replacement? If so, you will want to visit our Emich Chevrolet service center in Lakewood, CO, where it is our number one priority to keep your vehicle safe and operating to its fullest potential.
What are the Signs of a Bad Transmission?
While some symptoms can certainly be more blatant than others, there are a number of warning signs that you should be aware of when it comes to your vehicle's transmission. If you notice any of these symptoms, it's time to schedule service at our Emich Chevrolet service center.
Leaking fluids are oftentimes the easiest symptom to diagnose when it comes to your transmission. If you happen to notice a leak under your car showing red or brown fluid, visit our service center near Littleton and Centennial and allow our experts to determine the cause.
A slipping transmission may feel like your vehicle is switching through its gears without reason or is struggling to accelerate properly.
Rough shifts can create an uncomfortable and awkward driving experience, and you may feel like your vehicle is having difficulty switching through gears. If this is the case, you may hear a clunking noise when this issue arises.
Delayed engagement occurs when you are putting your car into drive after shifting from park. If your vehicle is unable to shift into drive, it's more than likely an issue with your transmission.
Schedule Service at our Chevrolet Dealer in Lakewood, CO
If you would like to hear more about our Chevrolet transmission repair, our Chevrolet service center, or you're looking to schedule a service appointment for your earliest convenience, please don't hesitate to contact us online or visit us in person here at Emich Chevrolet! We're located near Littleton and Centennial at 2033 South Wadsworth in Lakewood, CO and our service department is open from 7 a.m. – 6 p.m. Monday through Friday and 8 a.m. – 4 p.m. on Saturday!