Visit Emich Chevrolet and Purchase the Dynamic 2022 Chevy Silverado 2500 HD Pickup Truck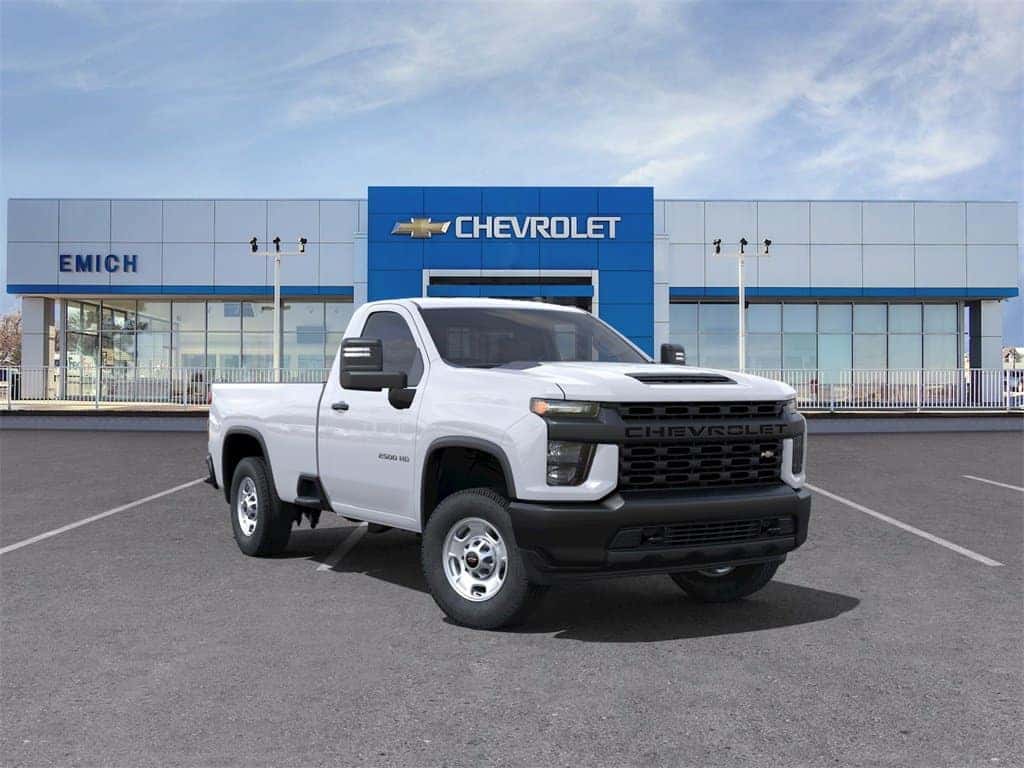 Easily Handle Tough Tasks with a 2022 Chevy Silverado 2500 HD
For the most demanding towing and hauling tasks in the Denver Metro region, you need a pickup truck that can handle them effortlessly. The 2022 Chevrolet Silverado 2500 HD is perfectly suited for everything you want to tackle. At Emich Chevrolet in Lakewood, Colorado, we are proud to have a version of this pickup truck ready for you to drive off our lot in! Don't settle for a lesser pickup that won't be able to make short work of the heavy-duty needs you find yourself dealing with daily. Get behind the wheel of the 2022 Chevy 2500 HD and experience what a superior vehicle feels like. 
Making Denver Metro Hauling & Towing Needs Effortless
Packing a massive 6.6L V8 engine under the hood, the 2022 Chevrolet 2500 HD has more than enough performance to not only get your most rigorous duties handled easily, but also make every day driving satisfying. All 401 horsepower available to you will make getting around Colorado a robust experience. Equipped with a Suspension Package as well, the pickup maintains a smooth ride for the driver to handle even when a heavy trailer is hitched on the back of the vehicle. For ease of hitching to your trailer, the pickup features a Hitch Guidance system that gives you a special guide in the rearview camera so that you can easily line up your trailer. 
Shop with Emich Chevrolet for a Top Customer Service Experience
Emich Chevy is proud to be a trusted destination in the Denver Metro region for new Chevrolet vehicle sales because we cater the shopping process to your needs. Visit our Lakewood dealership today and ask one of our sales associates to let you browse the 2022 Chevy 2500 HD pickup truck. You will love knowing that you are shopping for a vehicle that is designed to make your most demanding towing and hauling needs a breeze with the dealership dedicated to making you satisfied with your purchase from start to finish.