Best Chevrolet SUVs For Snow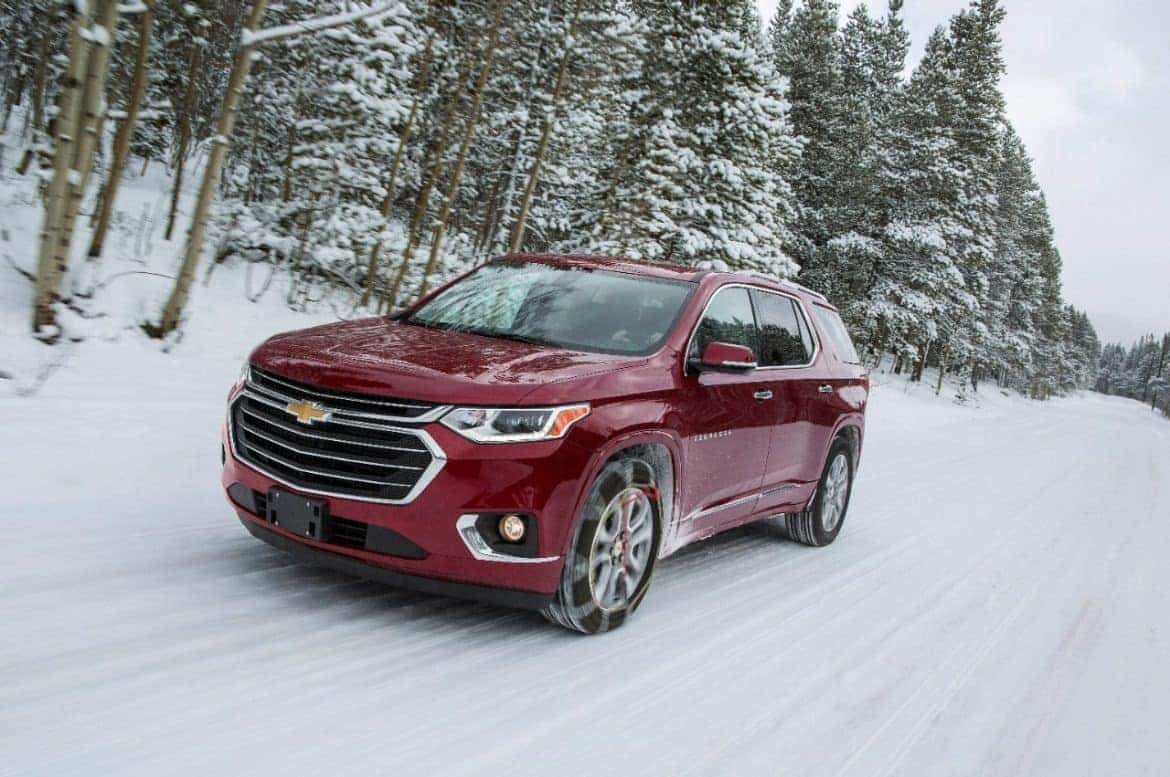 With the holiday season comes snowy and wintery weather, so to keep the holiday excitement flowing, it is ideal to have a vehicle that performs well in dense snow. SUVs are one of the best car body types for snow besides a truck.
Explore the sections below to learn about the best Chevrolet SUVs for snow. We are more than happy to help you find the perfect Chevy SUV for you and the snowy weather.
Chevy Traverse
Are you traveling with a large group of friends and family this winter season? Not a problem with this SUV. The Chevy Traverse is infamous for its roomy cabin area, seamless handling, and high performance.
All of these specs make this SUV ideal for safe and secure travels in all kinds of winter weather.
Chevy Equinox
The Chevy Equinox is renowned for its reliable performance and spacious cabin area also. All of these factors make the Chevy Equinox an excellent choice for extended road trips for family and friends.
In addition, this dynamic SUV has all the modern tech upgrades available in the infotainment system, which means you can enjoy the added benefit of entertainment and safety while driving in the wintery climate.
Chevy Trailblazer
As the name suggests, the Chevy Trailblazer is known for easily cutting through demanding terrain and conditions. This compact SUV also provides style on top of its high functionality.
The size and performance make this vehicle an excellent choice for smaller families who want to ride in a robust vehicle with a strong, appealing look on the exterior.
Chevy Blazer
Imagine an SUV that provides everything you need for optimum comfort and convenience paired with the toughness of a pickup truck. All of these characteristics are rolled into the classic Chevy Blazer, making it one of the best Chevrolet SUVs for snow and icy weather.
Discover your Chevrolet Built for Snow at Emich Chevrolet near Lakewood
At Emich Chevrolet, we carry various Chevrolet SUVs, trucks, and sedans that meet everybody's certain needs and wants. We aim to provide our clients near Lakewood with the exact vehicles that need to come and go as they please, with safety and security at top of mind.
If you have to see the other vehicles that we have outside of the ones discussed here, check out our SUV inventory as well as our new vehicle inventory.
If you have any questions or concerns, please do not hesitate to contact us. We are always here to help!