Shatter Expectations with the Upcoming 2024 Chevrolet Silverado EV at Emich Chevy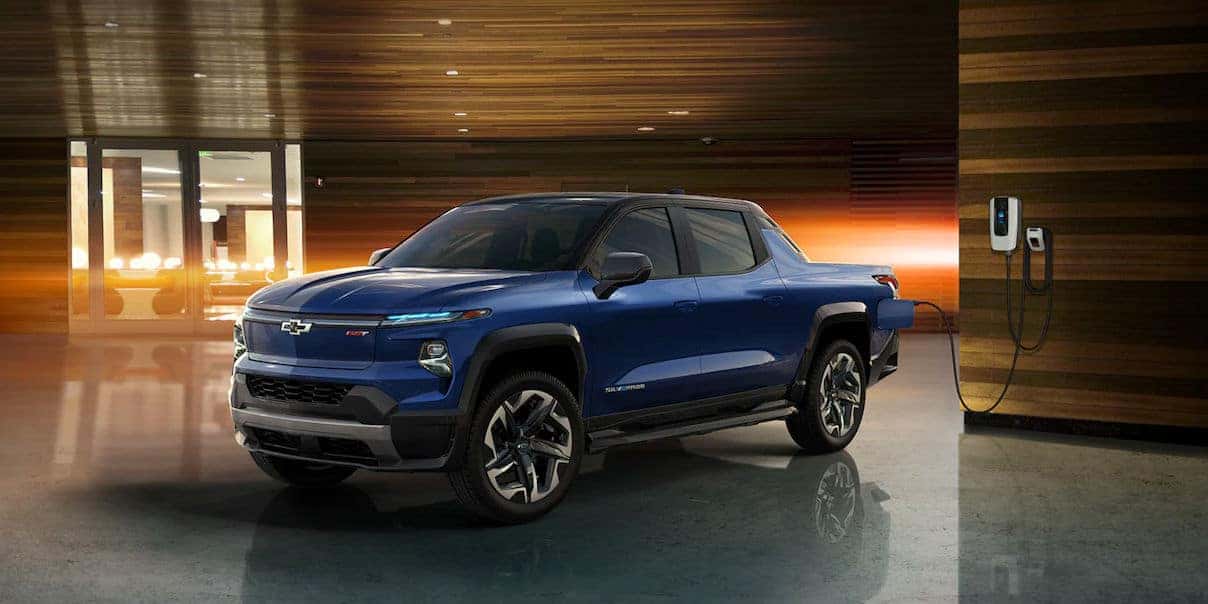 Taking the Pickup Body Style to Unseen Territory
Chevrolet has recently announced that they are taking their trademark Silverado pickup truck and electrifying its powertrain. If you are someone who loves the versatility of a pickup but want to help make a positive impact on our environment, then the future Chevy Silverado EV will be exactly what you are looking for. Built on the new Ultium battery platform, the Silverado promises to deliver the same demonstrative performance that fans of the traditional pickup adore. Add on a long mileage estimate of approximately 400 miles on a single charge and you will find that the Silverado EV makes Colorado driving more dynamic than it ever has been before.
Chevy Dependability Meets the Future in Colorado 
You can be confident that the newest member of Chevrolet's pickup fleet will be constructed with the same attention to ruggedness that you have come to expect from the brand. Not only will the Silverado EV benefit from the clean electric powertrain when it comes to mileage, but Chevy will be using innovations in the all-electric design to get models that can reach an astonishing 660 horsepower! This means the Silverado EV is a more than capable pickup for even the most demanding hauling tasks. Most importantly, the removal of a traditional engine means that the pickup truck will have plentiful storage under the hood to make the pickup an ideal family hauler for you as well. 
Learn More About the Future Silverado EV at Emich Chevrolet
Emich Chevrolet in Lakewood, CO is excited to be a leading carrier of new Chevy vehicles in the Denver Metro region. We are ready to help you learn about all of the information we currently have on the upcoming 2024 Chevy Silverado EV as well. Stop by or contact us today at (303) 986-2233 and speak with a member of our sales team about reserving your Silverado EV if you are interested in setting the trend of all-electric performance for your friends and loved ones. 
(photo credit: Chevrolet.com)