Choosing Between New & Pre-Owned Vehicles When Shopping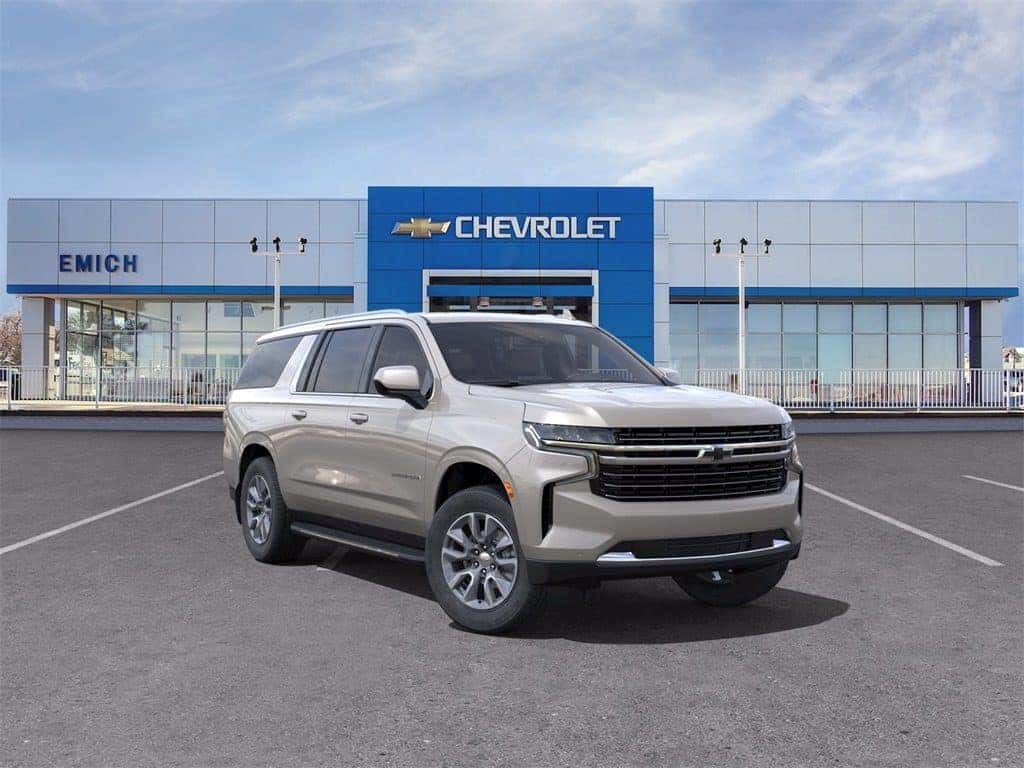 New vs. Pre-Owned Vehicle Purchasing
When it is time to buy a vehicle for you and your family, there are many options on the market today. One aspect of car buying that Denver Metro customers should routinely consider when they are seeking out their next vehicle is, should it be new or pre-owned? There are advantages to both options that can help influence a decision either way. Emich Chevrolet would like to help you figure out why choosing one or the other might be the best choice for you when you stop by our Lakewood dealership to shop.
Advantages for Either Option
Purchasing a new vehicle means you know exactly what you are getting. There are no previous owners to consider and all the most updated components that you desire will be present. Take for example the loaded 2022 Chevy Suburban LT we have in our inventory. This SUV is a premium option for the modern family and will wow you with all the innovative features. On the other hand, purchasing a pre-owned vehicle means getting a quality vehicle, if you know where to look. Our Certified Pre-Owned inventory is full of excellent Chevy models that have passed our inspection to assure quality and performance. You can even find some true gems and at a lower price than a new model, such as this 2018 Camaro 2SS.
Shop with Emich Chevy for Both New & Pre-Owned Vehicles
No matter if you are going to shop for a new or a pre-owned Chevrolet, make Emich Chevy near Denver, CO your first and only destination. Our sales team is happy to help customers learn more about the advantages they have when choosing between either option, as well as guide them through our purchasing process when they have made their decision. We are committed to helping you find the Chevy that will make your daily trips around Colorado satisfying and your longer road trips amazing. See why Denver Metro drivers choose us for their new and pre-owned Chevrolet needs.