Efficient and Fun-to-Drive 2022 Chevy Bolt EUV Joining the Chevrolet Lineup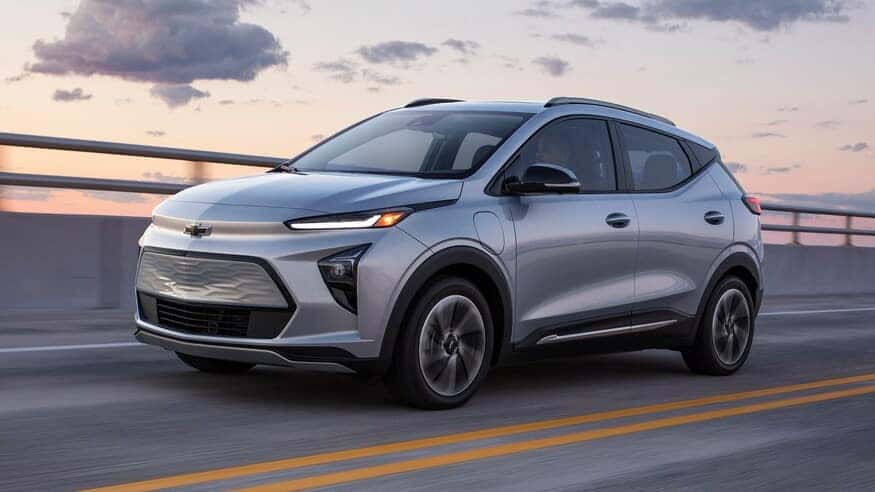 Emich Chevrolet near Denver is excited to be a destination for Colorado drivers to purchase the new 2022 Chevy Bolt EUV this summer. Chevrolet's newest entry to the all-electric market, the Bolt EUV takes everything drivers love about traditional Chevy SUVs and adds the innovation of a pure electric drivetrain. A newly reimagined interior will be sure to thrill new and existing Chevy fans alike, with the electric SUV embodying its futuristic design. Make Emich Chevrolet your preferred destination for reserving this unique electric vehicle and get the bonus of a satisfying purchasing experience at the same time.  
The 2022 Chevrolet Bolt EUV is coming with a selection of new technology on select trim options. Super Cruise is the newest evolution of cruise control, allowing drivers to completely remove their hands from the wheel on applicable roadways. A series of high-tech sensors and computers will keep the Bolt driving in its intended lane, resulting in drivers getting to enjoy the drive while letting their vehicle do all the work. The Bolt EUV will also have an estimated range of 250 miles between charges, making routine trips around town pleasurable knowing a whole day's worth of driving can be handled on a single charge! 
Colorado consumers interested in seeing the benefits of a purely electric vehicle while also maintaining the functionality of an SUV will adore the 2022 Chevy Bolt EUV. Reservations can currently be made, with Emich Chevrolet in Lakewood being a dealership that will carry the new electric SUV when it is released in summer. If you are interested in learning more about the Bolt EUV and how it is set to revolutionize your daily driving experience, contact our Sales Department today at (855) 384-3894. We are eager to assist you if you wish to stop by our Lakewood dealership and inquire in person.