Emich Chevrolet Thanks Everyone Who Came Out to the First Emich Track Day of 2022!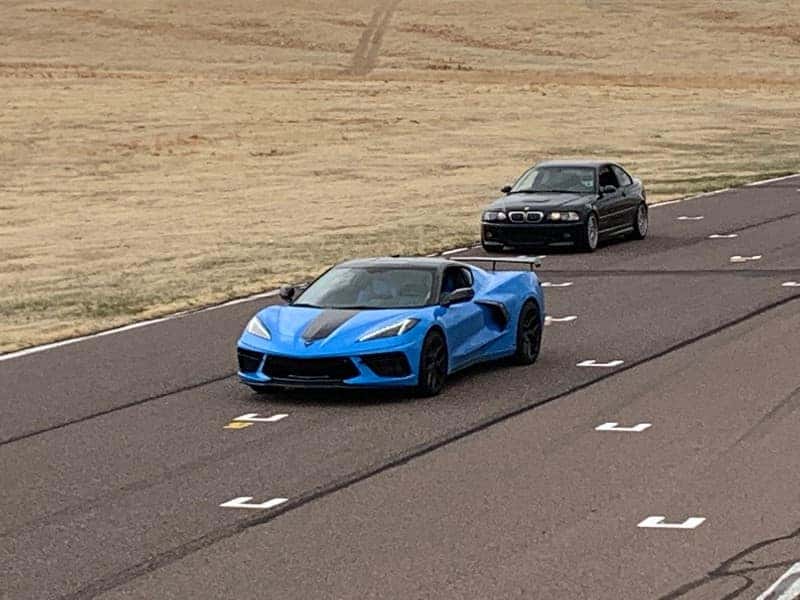 Thank You for Taking Part in the Emich Track Day
Easter weekend has come and gone, as has our first Emich Track Day of 2022. Emich Chevrolet and the rest of the Emich family of dealerships would like to thank everyone who came out to High Plains Raceway in Byers, Colorado for a day full of fun and speed! We enjoyed seeing all the excellent sports cars and other high-end vehicles that you all brought out to the racetrack. Fortunately, the weather also held up to allow for prime racing around the beautiful track! It was a great event that we were excited to have been a part of!
An Event Filled with Prime Sports Cars and Vehicles
Getting to spend time with fellow performance-minded drivers around the gorgeous and speedy High Plains Raceway was exactly the perfect way to spend Easter weekend! We appreciate everyone who spent their morning, afternoon, or the entire day with us as we all got to zip around the course. The beautiful and high-end vehicles that you all brought to the event were sensational to watch as well. Emich is also thankful for the turnout we had for the event!
Stay Up to Date About the Next Emich Track Day
The April 17th Emich Track Day was a fantastic event and served as a great kick-off to the motoring event season in Colorado. We will be holding another Emich Track Day later this year and would love to have you be a part of that event as well! If you want to keep updated about when the event will take place, feel free to contact Emich Chevrolet in Lakewood, CO today. Our team will be happy to provide you with information as it becomes available, including dates and times. Or stay updated on our Track Day website.  Thank you to everyone who made the first Emich Track Day of 2022 a great success!