Next Emich Track Day Coming Soon at High Plains Raceway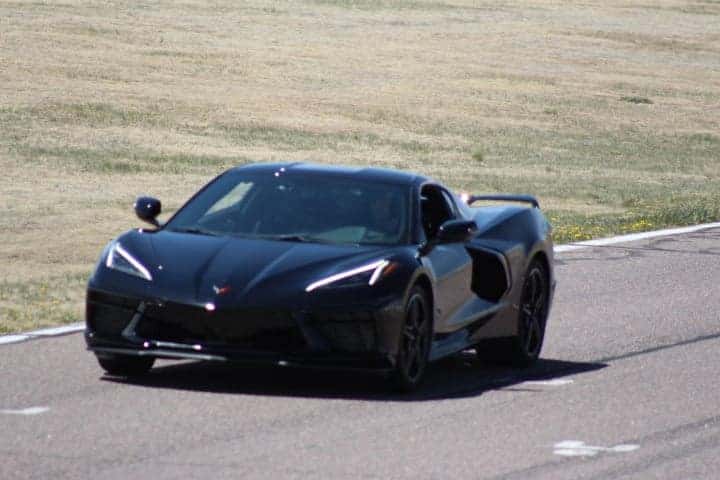 Next Emich Track Day Coming Up Fast!
Emich Chevrolet in Lakewood, CO is excited to announce that our next Emich Track Day is quickly approaching! Schedules for October 17th, this event is bound to be tons of fun like our previous Track Days. If you are a Colorado owner of a vehicle you want to take out on a proper racecourse, this is the event you have been waiting for. High Plains Raceway in Byers is where our fast cars will be racing around once again!
Emich Track Day Information
Our next Emich Track Day will be from 8 am to 5 pm on October 17th, with the gates opening at 7:30 am. Only pre-registered vehicles and drivers will be allowed to participate! We offer three different packages based on how much you want to drive and when. Our morning package gets you three 30-minute sessions for $75, while our afternoon session is four 30-minute sessions for $95. If you are planning on being with us the whole day, you can get all seven sessions for $130. Please note that these prices are per driver and not per vehicle. Mandatory driver's meetings will precede the start of each racing block.
Register Today to Get Your Spot!
Our Emich Track Day events always fill up quickly, so you do not want to miss out on this great opportunity to experience pure racing action. Visit the Registration page on the Emich Track Day website to find out how you can get your tickets as soon as possible. We at Emich Chevrolet would like to thank all those who come out and spend the day enjoying beautiful weather in their favorite vehicles with us. Mark your calendar for October 17th and get ready for the next Emich Track Day at High Plains Raceway in Byers, CO!