How to Tell if I Need New Tires?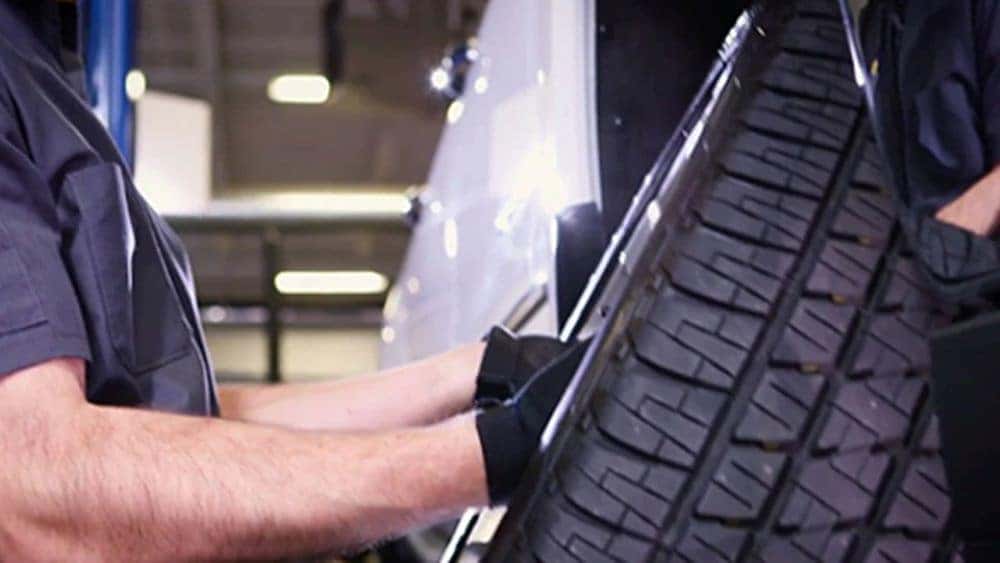 Keeping your car mobile and in great shape requires maintenance. One major part of maintenance that you cannot slack on is your tires. But this raises the question of how often you need to replace your tires. And also, how do you know when they need to be replaced?
We have the answers for you here at Emich Chevrolet near Lakewood. Our service center offers several maintenance and repair services, including tire replacement, rotations, alignments, and more.
Keep reading to learn vital information on assessing your tires and learning when is the best time for new tires.
What Do You Look For When Examining Your Tires?
When you examine your tires, you have to know what you are looking at and what you are looking for. Maintaining your tires is a simple yet effective way of keeping your car rides secure by reducing your risk of accidents. Here are a few things you should look for.
Excessive Vibration
A smooth ride is a safe ride, so it is crucial that you make note of excessive vibration, especially if it is coming from under the seats of your car.
Treads
One of the best ways to check up on your car's tires is to examine your tire treads thoroughly. You can use the penny method or have a professional at our local tire Service take a look if you are unsure.
Tire Pressure
If your tires always look deflated and you have to keep putting air in there, then it is time to replace them.
Cracks, Lopsided
A misshapen, cracked, or uneven tire means there is an issue with your tire pressure or a tire leak. Both issues require a tire replacement to officially fix it.
Schedule Your Tire Service at Emich Chevrolet near Lakewood
Our automotive technicians in our service center are more than able to handle your tire service needs. After examining your tires, if you find any issues, please do not hesitate to contact us. New tires are one of the key factors for a smooth and secure ride.
If you have any questions or want to schedule an appointment, get in touch with us. We are more than happy to help!