Information on the October Emich Track Day in Byers, CO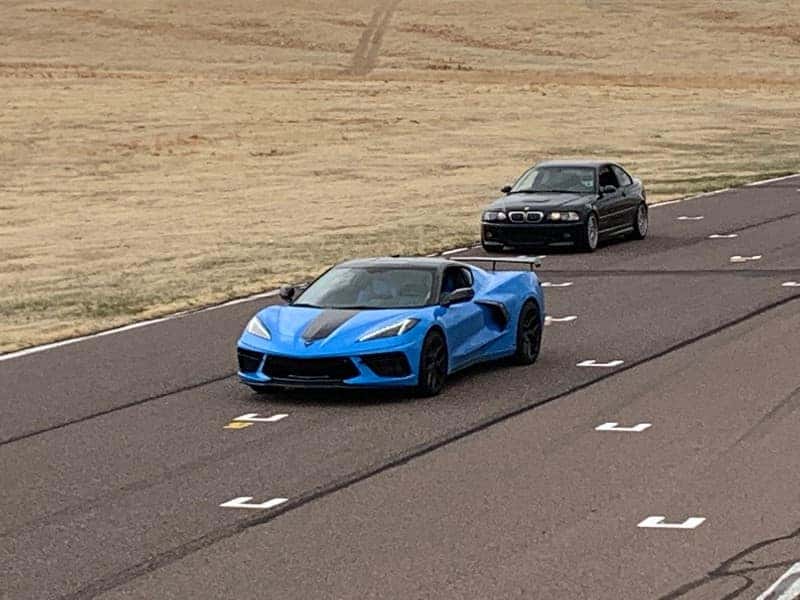 Registration Open for October Emich Track Day
If you are looking for a day to spend taking your favorite vehicle around a controlled track, the second Emich Track Day of 2022 is fast approaching! Set for October 16th, High Plains Raceway in Byers, CO, will once again be the destination for this fun and exhilarating event. Emich Chevrolet in Lakewood and the rest of the Emich family of dealerships are excited to get to hold these events every year as we enjoy seeing all the fantastic vehicles that come to take part! With limited spots and no walk-ins allowed, you don't want to miss out on this opportunity to take part in this day full of speed!
Emich Track Day Information
Registration – Visit the Registration page that we have located on the Emich Track Day website to sign up today. When you register, you will see that there are three different packages available. You can opt to purchase the morning-only package, the afternoon-only package, or you can purchase a full-day package. Each set offers a select number of 30-minute sessions that you can take part in. 
Location – High Plains Raceway in Byers has been the home of the Emich Track Day for many years now. The beautiful track has a great variety of turns and straightaways that can challenge you as you get your experience of feeling like a race car driver. Previous participants have enjoyed the controlled environment that they get to zip around in as well.
Important Information – First and foremost, this is not a racing event. The idea of the Emich Track Day is to experience the performance of your favorite car while sharing the track with fellow drivers. Additionally, every driver must have a helmet to be allowed to participate. There are also mandatory driver's meetings before the start of a session to ensure everyone is ready for an amazing track day experience. More information about the schedule and additional rules can be found on the Rules & Information page!