New 2023 Chevrolet Corvette Z06 to be Revealed on October 26th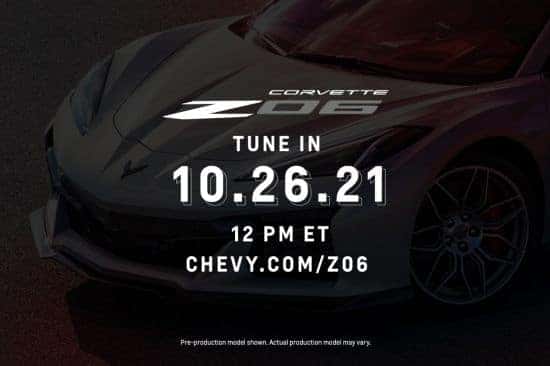 The new 2023 Chevrolet Corvette Z06 is set to be unveiled on October 26th, 2021- this worldwide reveal can be watched by anyone anywhere!  Tune in at 12 p.m. EDT to view this exciting feature film showing a pre-production look at the brand-new model (the actual production model may vary).  The film will be followed by a panel who will discuss the different unique perspectives about the newest supercar, plus the vehicle availability will be announced!  This supercar will not be like any you have ever seen – and Chevrolet is putting the whole world on notice.  Click through on this link this Tuesday to check out the presentation!
Here at Emich Chevrolet in Lakewood, Colorado, we are very excited to watch along with you as the new 2023 Chevrolet Corvette Z06 is revealed.  Be sure to contact us after the presentation to figure out how and when you will be able to get your hands on the newest supercar.