Register for the October Emich Track Day Today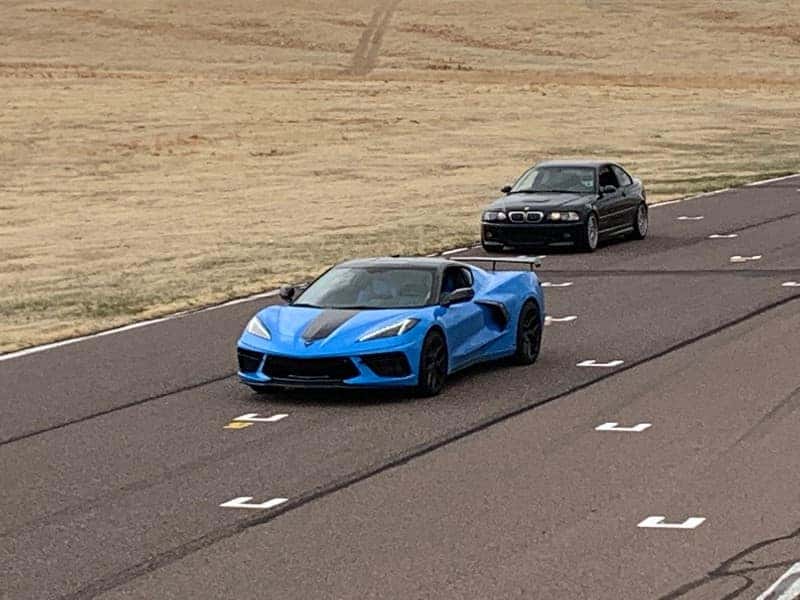 Spots Still Available for the October Emich Track Day Event
For a day full of driving around a controlled environment with fellow performance-minded enthusiasts, the Emich Track Day set for Sunday, October 16, 2022, is the event for you to take part in. Join Emich Chevrolet and the rest of the Emich Automotive Group at High Plains Raceway in Byers, Colorado for a fun event where you are encouraged to enjoy the performance of your favorite vehicle. While spots are limited, we do still have several available to choose from. Whether you want to spend the morning or afternoon with us, we promise you will have a great time cruising around the beautiful racetrack. 
Emich Track Day Details 
Date & Location – The second Emich Track Day of 2022 is set for Sunday, October 16th. Being held at the High Plains Raceway in Byers, CO, you can experience the best performance your vehicle has to offer in a controlled environment. The variety of straightaways and curves the track offers ensures that every lap you take in your favorite vehicle is quality time. 
Package Information – When you are looking to register for your spot at the Emich Track Day, you get to choose between three different options. We have both a morning-only package and an afternoon-only package for $120 each. There is also an all-day package available for $160 that gets you access to every session we will hold that day. Please note that these are for each individual driver, and not the vehicles. 
Other Details – The gates will open at 7:30 am for pre-registered entrants to start entering the racetrack. Registration will start at 8 am for morning and all-day participants. Please note that before both the morning and the afternoon sessions, there is a mandatory driver's meeting. You will not be allowed on the track if you fail to take part in this, so make sure you pay attention to when the meeting is being called. Those who are taking part in the event all day will only need to participate in the morning meeting.