Registration Now Open for October Emich Track Day Event!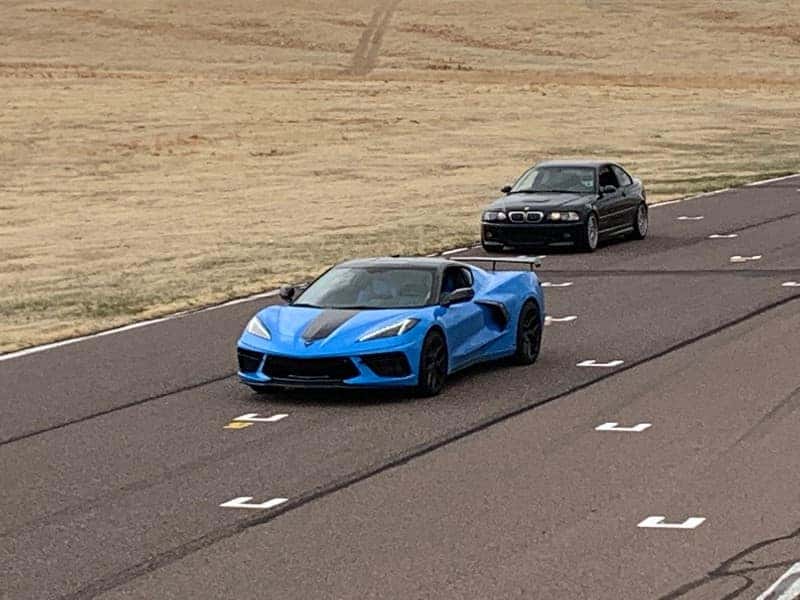 Sign-Ups Now Open for Next Emich Track Day of 2022
If you are looking for something fun to do in the middle of October as the temperatures start cooling down, why not take part in a day full of sensational performance action? The second Emich Track Day of 2022 will be taking place at High Plains Raceway in Byers, CO, on October 16th. Emich Chevrolet in Lakewood, and the rest of the Emich family of dealerships are excited to get to take part in this event along with fellow racing enthusiasts. High Plains Raceway is a fantastic racetrack that allows a driver to get the most out of their vehicle when they handle turns and straightaways. This is a private event, so you must register in advance as we will not be accepting walk-ins. With limited spots available, you don't want to miss out on this great opportunity to spend the day taking your favorite vehicle around a controlled track environment!
Emich Track Day Information
When you visit the Registration page on the Emich Track Day website, you will find that there are three different packages available to choose from. Choose from morning only, afternoon only or an all-day package. Each package only has limited spots available so get your claim as soon as possible!
Drivers can enter the racetrack starting at 7:30 am on the morning of October 16th. Registration will start at 8:00 am. Those taking part in the event must attend their associated driver's meeting, or they will not be allowed to drive. Morning participants will have their mandatory meeting at 8:30 am, while afternoon participants have theirs at 12:30 pm. If you are planning on being with us all day, you only need to attend the morning meeting to meet your requirements to participate! After the meetings have concluded, the only thing left to do is enjoy racing around High Plains Raceway in your favorite vehicle!