Signs Your Vehicle Need an Oil Change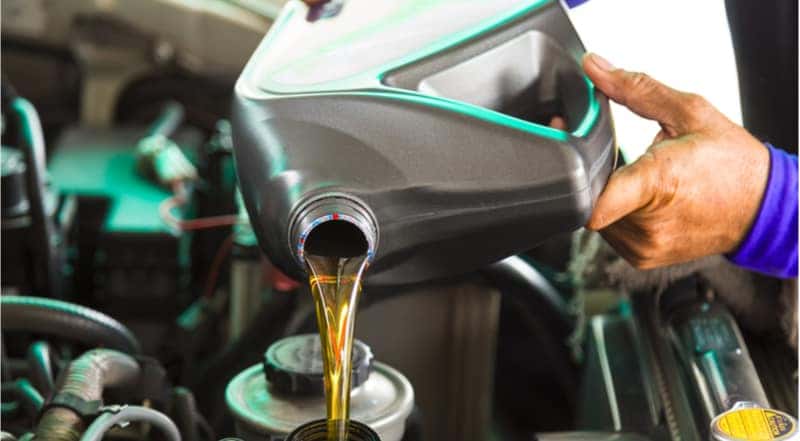 Chevrolet offers industry leading trucks and SUVs with powerful performance and superior, all-terrain handling, so overdue oil changes should be the last thing getting in the way of Chevy drivers conquering the road. Routine oil changes and looking for the signs of an overdue oil change is crucial to keeping your Chevy vehicle on the road longer and turning heads.
Oil changes are not only critical to your Chevy's performance, but for your vehicle's engine health and saving your money in the long run. If you think you're overdue for an oil change, visit our Chevrolet service center right away and let our knowledgeable team of certified Chevrolet auto technicians assess and change your vehicle's oil!
Signs Your Chevy Truck is Overdue for an Oil Change
When it comes to caring for your Chevy, regular oil changes are vital to keeping your engine in tip top shape. Skipping oil changes can greatly jeopardize your engine and cause serious mechanical issues and breakdowns. With modern oil brands, it is generally recommended that you get an oil change every 5,000 to 7,500 miles.
However, some drivers may not realize they need an oil change until they see, hear, or smell something out of the ordinary. Here are some signs that you are overdue for an oil change:
Burning smells
Unusual knocking or grinding sounds
Thick and gritty oil consistency on dipstick
Save On Your Chevy Truck or SUV Oil Change in Lakewood
Remember to check out our Chevrolet service and parts specials to save on your next maintenance appointment or auto repair!
Schedule Your Chevrolet Auto Repair and Service Near Lakewood, Littleton, & Centennial
If your Chevy truck or SUV is experiencing any complications, contact us or schedule a service appointment at our Emich Chevrolet service center serving Lakewood, Littleton, and Centennial.