Let Emich Chevrolet Help You Determine If You Need a New Set of Tires Put on Your Chevy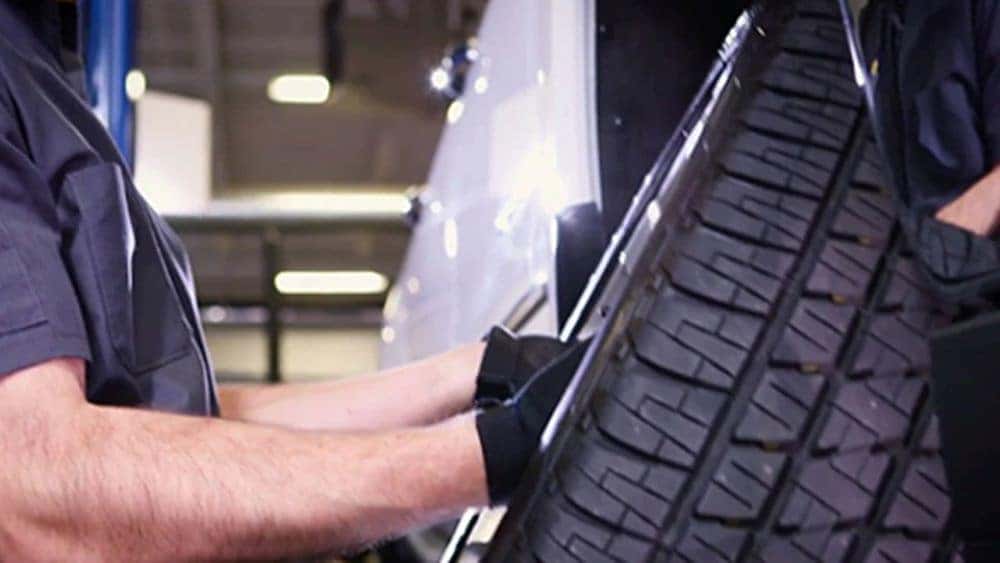 Know When to Replace Your Tires
Your tires are the key to excellent grip and driving confidence. There are many reasons why you might want to or need to change your current set of tires. If you are uncertain about whether or not you need to have them replaced, let Emich Chevrolet near Denver, CO, help you determine if it might be time. We are happy to provide you with recommendations based on our extensive knowledge. Our Lakewood Tire Center will be happy to find you a great set of new tires that will make your drives much more reliable all over the Denver Metro region if you do need a tire replacement.
When Should You Replace Your Vehicle's Tires?
Age – There might not be something evidently wrong with your current tires. However, you should consider bringing your vehicle in for a tire evaluation if you haven't had a new set installed on your vehicle for several years. As tires get older, they will start to harden and begin to crack. This could result in significant damage if not taken care of quickly. If it has been two or three years since you've had a set of tires installed, contact us at (303) 986-2241 for an evaluation.
Tread Wear – If you have noticed that your tires are looking almost bald, this means they are losing grip. Tread depth is what gives your tires that impeccable grip you count on for dependable handling. Those with little to no tread can't grip the road properly and raise the risk of improper handling. If you are seeing the tread disappearing, please bring your vehicle in for a new set of tires regardless of their age.
Visible Damage – While fairly obvious, you should immediately contact Emich Chevrolet if you are noticing something is visibly wrong with your tires. Foreign objects being lodged, cracking, and other forms of damage need to be taken care of without delay. Continuing to drive on tires exhibiting these issues is a significant hazard. Contact our Tire Center today if you need an emergency service.