Why Is My Chevy's Check Engine Light On?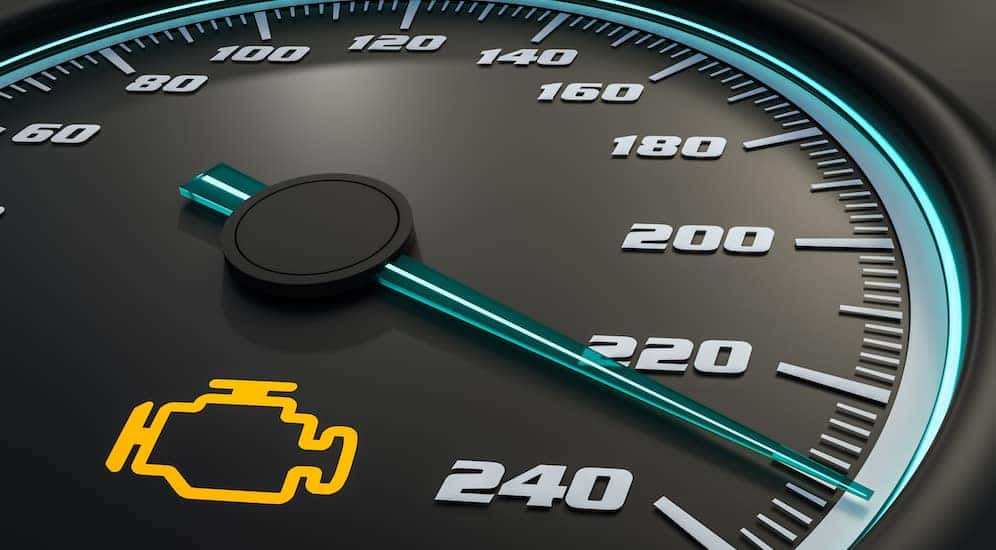 We all know that any warning light on the dashboard of your vehicle can be a cause for concern, but in most instances, the dreaded "check engine" light can indicate a more significant issue with your Chevrolet coupe, sedan, truck, or SUV. Luckily for you, however, our Emich Chevrolet service center in Lakewood, CO is here to provide some information as to what you should do when you see this particular icon illuminated on your dash.
What To Do When You See The Check Engine Light Appear On Your Dash
Each time you start your Chevrolet, the check engine light and other warning icons will flash before promptly turning off. If the check engine light stays illuminated once the other lights disappear, there's no need to panic just yet, as the fix could be something as simple as tightening your gas cap. A loose gas cap can oftentimes trigger this light to come on, so first things first, take a moment to ensure it is tightly fastened and then check to see if the issue has been resolved.
Due to the fact that the check engine light could more than likely be signaling an issue with integral components of your Chevrolet, it is important to address the issue as soon it arises by scheduling service at our Emich Chevrolet service center near Littleton. Unfortunately, ignoring it may end up costing you more in repairs down the line, as you could potentially be doing additional damage by continuing to operate your vehicle. Certain issues can also compromise your fuel economy, primarily if the check engine light is signaling a problem with a faulty spark plug or sensor.
Schedule Service at our Chevrolet Dealer in Lakewood, CO
If you would like to hear more about your vehicle's check engine light, our Chevrolet service center, or you're looking to schedule a service appointment for a time and date that is convenient for you, please don't hesitate to contact us online or visit us in person here at Emich Chevrolet! We're located near Littleton and Centennial at 2033 South Wadsworth in Lakewood, CO and our service department is open from 7 a.m. – 6 p.m. Monday through Friday and 8 a.m. – 4 p.m. on Saturday!