Chevrolet Windshield Replacements and Repairs in Lakewood, CO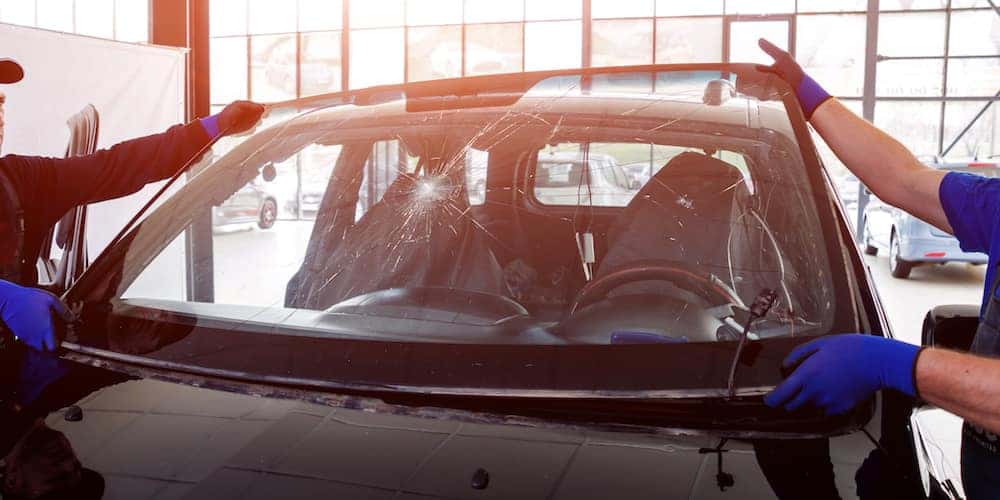 Is your Chevrolet coupe, hatchback, sedan, SUV, or truck in need of a windshield repair or replacement? If so, you will want to visit our Emich Chevrolet service center in Lakewood, CO, where it is our team's number one goal to keep your vehicle as safe and secure as possible!
If the windshield of your Chevy happens to have any noticeable cracks or damage, it's important to have it repaired or replaced at your earliest convenience as these imperfections are not only unsightly, but can also prove to be very dangerous to you and your passengers. Luckily for you, the service technicians at our Chevrolet service center near Littleton are here to provide you with everything you need to know about your windshield and provide you with a better understanding of why it's so important to have a well-maintained windshield.
Why Is Maintaining My Windshield Important?
Apart from the obvious reason that your windshield protects you and your passengers from the open road ahead, your windshield also affects the overall functionality of your vehicle. When cracked or damaged, your windshield instantly becomes more susceptible to leakage, which could either result in water damage inside your vehicle or more importantly, could impact the factory seal that affects the deployment of your airbags.
Your windshield also helps provide a clear view of your surroundings and it goes without saying, but visibility is a key component when it comes to safe driving, and if your windshield is chipped, cracked, or has suffered any other damage, it could, unfortunately, present you with reduced visibility.
Schedule Chevrolet Service in Lakewood, CO
If you're interested in learning more about our service center, our windshield repair and replacement service, or you would like to go ahead and schedule a service appointment to allow our well-trained Chevrolet technicians to either repair or replace your windshield, please feel free to contact us online or visit us in person here at Emich Chevrolet! We're conveniently located near Littleton and Centennial at 2033 South Wadsworth in Lakewood, CO and we offer a generous list of service specials that may just be able to save you money on your next service appointment!